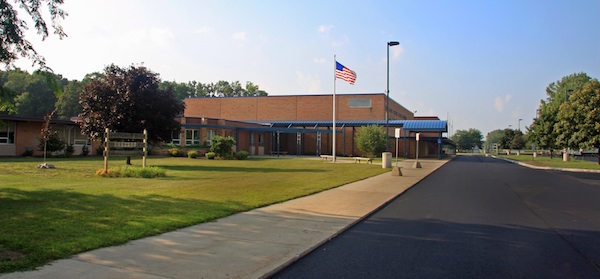 A Little About Us:
Bullock Creek High School is located at 1420 South Badour Road, Midland; MI. Approximately 571 students are enrolled. Bullock Creek High School has 39 professional staff and 11 support staff. The high school was built in 1962 and underwent extensive renovation and multiple additions in 2001-2002. The high school motto is "It's a great day to be a Lancer," and the school district motto is "You Belong at Bullock Creek". Our mascot is the Lancer. Our school colors are Black and Vegas Gold.
Principal: Mr. Curt Moses – mosesc@bcreek.org
Assistant Principal: Mr. Ryan Badour – badourr@bcreek.org
Administrative Assistant: Mrs. Jennifer Kalina – kalinaj@bcreek.org
Attendance Secretary: Ms. Christi Jean – jeanc@bcreek.org
Mission Statement :
The staff of Bullock Creek High School, in cooperation with the administration, parents, support staff, and students, will provide an effective school so that students may learn identified competencies, enabling students to become contributing members of society.
Map to High School:
Contact Us:
Bullock Creek High School
1420 S. Badour
Midland, MI 48640
Phone: 989.631.2340
Fax: 989.835.5467